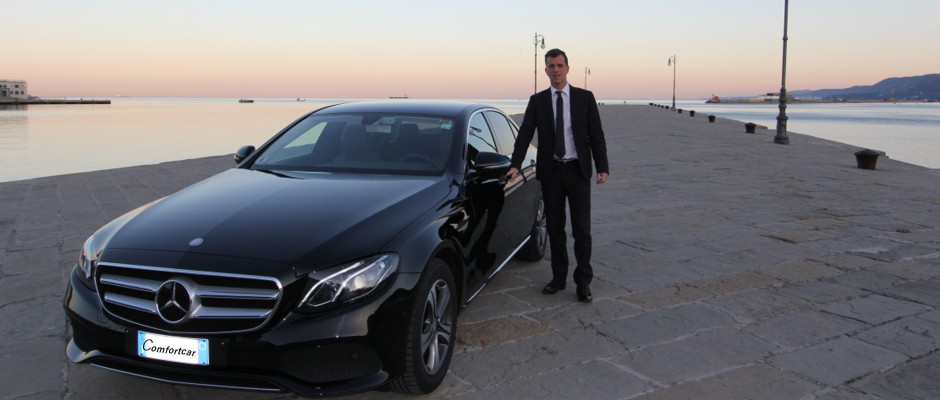 Who we are...
Car rental with driver
A car rental with driver is a public service with a municipal license. NCC cars, like taxis, can freely use bus and taxis lanes. Our fees are always agreed in advance with our clients.
We have newly registered and executive cars, covered with all insurance.
Comfortcar by Davide Gianolla
Davide Gianolla has a long experience in car rental with driver, and now he has founded his own company in Trieste.
"Comfort on the move" is his motto which describes in the best way the service offered by NCC: quality, reliability, punctuality, professional, discretion with a special look at the rate.
We guarantee 24 hours services, 365 days per year.